Alapaha Blue Blood Bulldog
Origin: United States
Height:
– Male: 22 to 25 inches at the withers;
– Female: 20 to 23 inches
Weight:
– Male: 70 to 90 lbs.;
– Female: 50 to 75 lbs.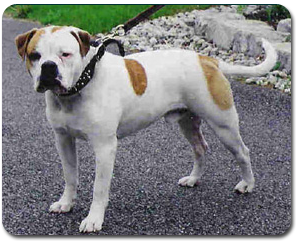 Of MAS's Rock of Northern Blood
Photo:
©Northern Blood Bulldogges
— CanadasGuideToDogs.com is an Amazon Associate as well as a participant in various affiliate programs, as such fees are earned from qualifying purchases.