CENTRAL PLAINS, MANITOBA
---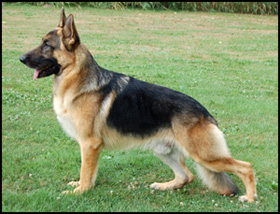 PO Box 443, 34042 Hwy #1
Portage la Prairie, Manitoba
R1N 3B7
Tel.: 204-856-0985
E-mail:
prairielands@mts.net
Prairielands Kennel Home of Prairieside German Shepherds offers a Boarding Facility for all breeds of Dogs & Cats as well we are breeders of Top Quality personal/family companions and show quality German Shepherds.
Our facility offers a heated/air conditioned building; large indoor/outdoor runs; and a large fenced-in play yard for hours of playtime in a secure environment.
As breeders we strive to produce GSD's with sound minds and temperaments as well as correct structure. If you are considering a GSD or looking for a great place for your beloved pets to stay while you're away, we would love to welcome you to the Prairieside German Shepherd Family. For more information, see our website at: www.prairielandskennel.com
Boarding Kennels
Dog Daycare Centres
---
Note to Pet Services Businesses: We are pleased to offer advertisement listings to all Pet Service Businesses, including Boarding Kennels, Daycare Centres, Pet Sitters, Dog Walkers, Pet Photographers, and any other business that serves the dog industry. If you would like to advertise your business here, please see the Advertising Section for available options.
Accuracy of information for all advertisements is the sole responsiblity of the advertiser and we cannot be held responsible for any misrepresentation. We reserve the right to refuse any listing at our discretion.