CENTRAL ALBERTA
---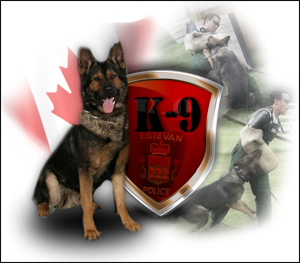 Box 6615
Drayton Valley, Alberta, T7A 1S1
Tel.: 780-542-6318
E-mail:
info@howlingoodtimes.com
Ultimate in Dog Boarding/Dog Daycare & Kennel
We do It Differently, We do it Better
Where Dogs come to Play & Run, Dig & Race
on 160 Acres of Fields & Forest Trails
Registered Breeder of Working Line German Shepherds
Imported "Titled" Czech, DDR, and West German Lines
For Home Guardians, Loyal Companions,
SAR, Law Enforcement, Schutzhund, Ringsport,
Avalanche Rescue, Certified Police K9.

CLICK HERE to watch our video.
For details, please visit our website: www.howlingoodtimes.com
---
Boarding Kennels
— The Dog Ranch is Now Open!!
We have 23 rooms for dogs, with attached large outdoor runs. We also board cats. We are in a country setting 40 minutes west of Edmonton,(just past Seba Beach). We have acres of groomed trails for daily walking for all of our guests.
Bath and brush also available.
Your pet will be loved and well cared for here.
Visit our website or call for further information and reservations.
---
Dog Daycare Centres
---
Pet Sitting
None listed at this time.
---
Dog Walking
---
Other Pet Services
None listed at this time.
---
Note to Pet Services Businesses: We are pleased to offer advertisement listings to all Pet Service Businesses, including Boarding Kennels, Daycare Centres, Pet Sitters, Dog Walkers, Pet Photographers, and any other business that serves the dog industry. If you would like to advertise your business here, please see the Advertising Section for available options.
Accuracy of information for all advertisements is the sole responsiblity of the advertiser and we cannot be held responsible for any misrepresentation. We reserve the right to refuse any listing at our discretion.